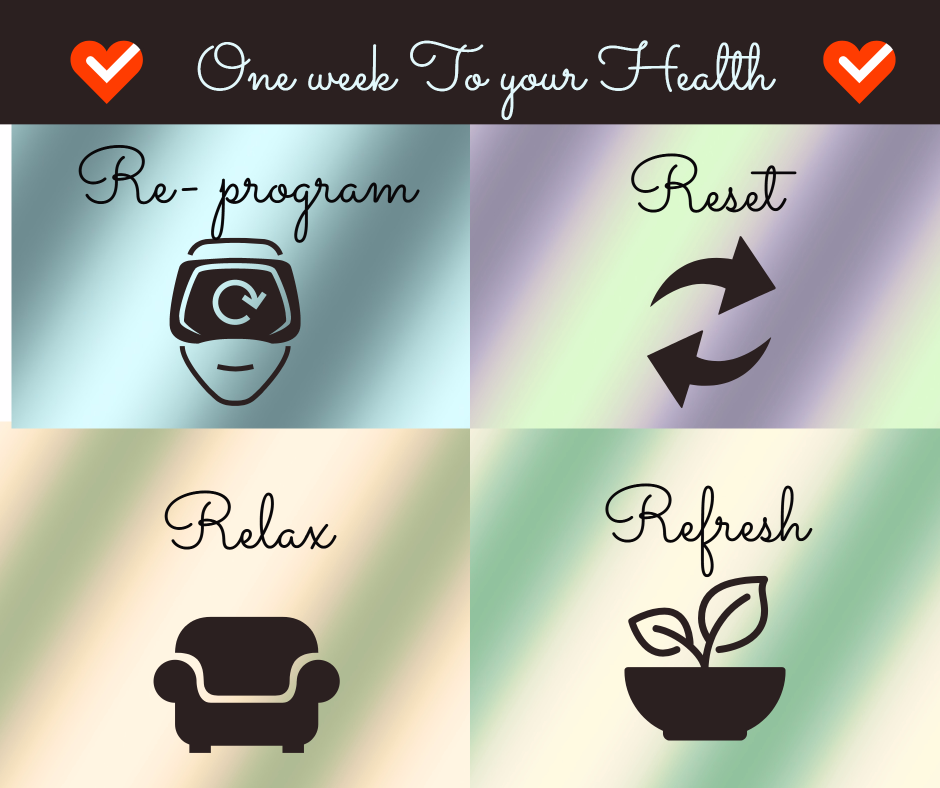 The "ONE WEEK TO YOUR HEALTH SHOW" is a monthly show on You Tube that is geared towards sharing ONE SINGLE strategy in each episode; a strategy that people can implement within a week, feel the results and continue to follow it over & over again to improve the quality of life.
If you are interested to be a guest on the show you will be required to share the exact steps on how to follow the strategy you are recommending. Strategies can focus on any aspect of health: physical, mental, emotional, physiological, creative etc. The goal is to view an individual as WHOLE and not just focus on a medical condition.
Please click on this link below if you would like to be on the show.