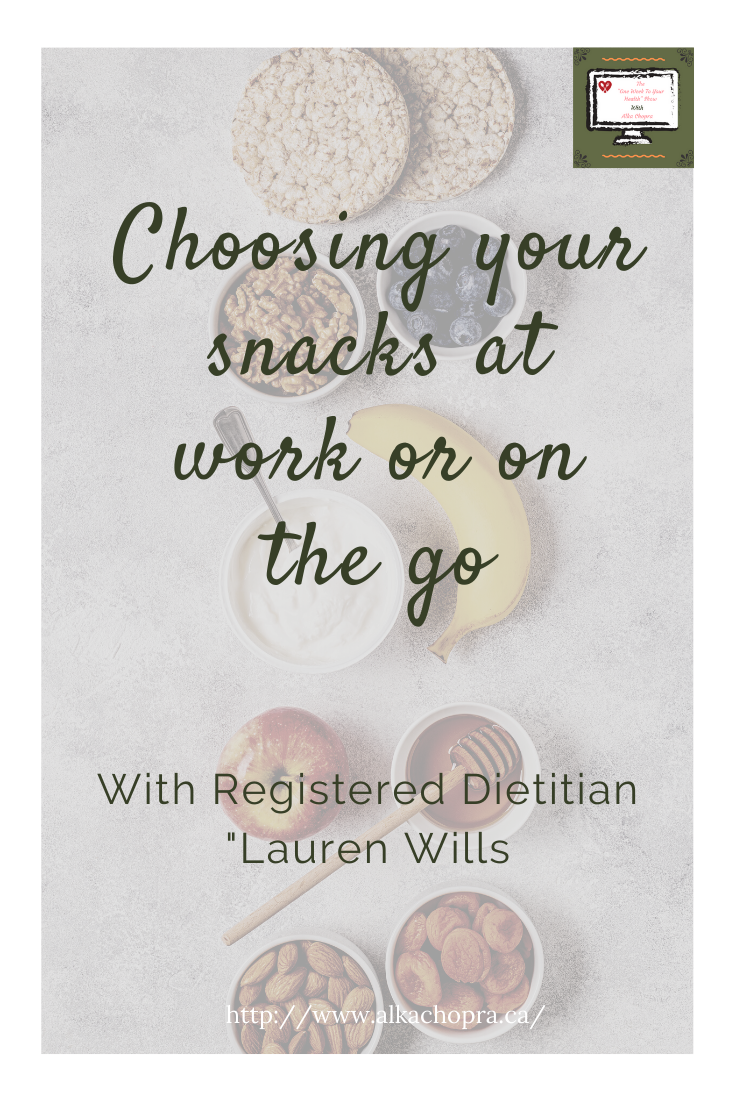 Eating healthy snacks at work can go a long way into managing your hunger and your weight. In this video I am talking to Lauren Wills a Registered Dietitian on how to choose your snacks at work or on the go.
Lauren was attracted to a career in nutrition since this is a field that is ever changing and evolving as new research emerges. Lauren states – it really keeps me on my toes! As food is such an integral part of our daily lives, I am continually motivated by the prospect of helping individuals enhance their relationship with food and re-instilling the joy in healthy eating. I always aim to translate scientific nutrition information into practical solutions that fit into individuals' everyday lives. In my spare time, my passion for nutrition and food carries over to the kitchen where I love to experiment with recipes and bake all things chocolate! I also enjoy playing with interior design projects, running, and travelling home to visit family in Nova Scotia whenever I get the chance.
Today Lauren will talk about:
– How to put together a healthy afternoon snack
– What to look for in granola/protein bars
– Healthy snacks you can keep at your desk or on the go
What is your go to snack? Post in the comment section below the you tube video!